2008 December Party
Attended by Dannette, Janet, Ashley, Christy, Felix, Mark, Betsy, Marissa, Suzi, & Randy.


2008 Gasshaku, San Onofre State Beach
Attended by Betsy, Peter, Dannette, Jarret, Suzi, Randy, Marissa, Kane, Mark, Janet, Gabe.





Understanding tents. Matsumura Passai.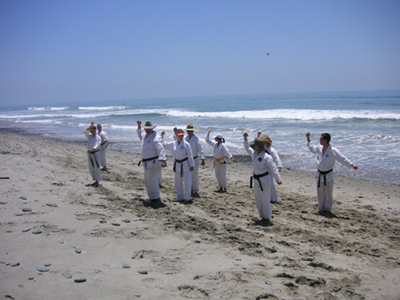 Shiho-nage. Gabe making it look easy.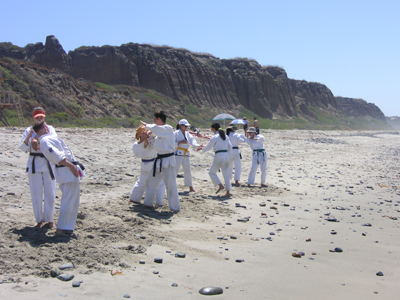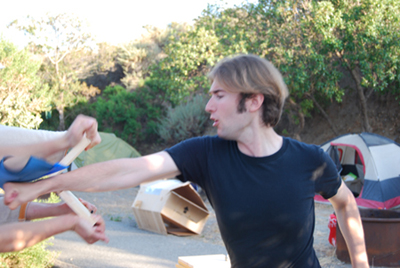 2007 Shiai
Attended by Randy, Suzi, Mark, Felix, and Marissa.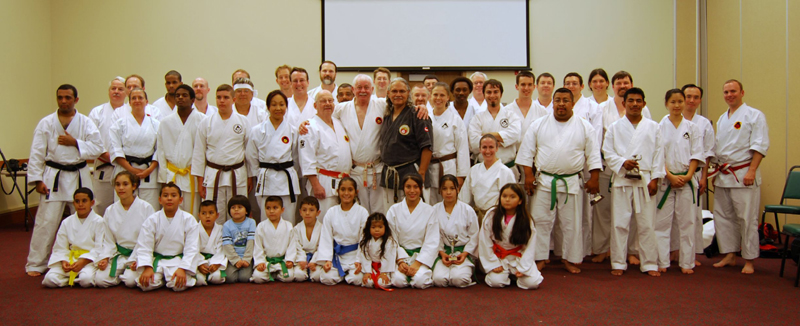 L to R: Felix, Mark, Cahoon Sensei from UGA, Randy, Suzi, Marissa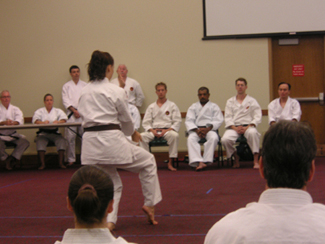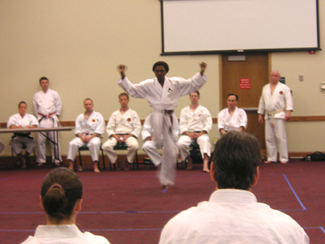 Marissa at the end of Bassai Sho. Felix in Bassai Dai.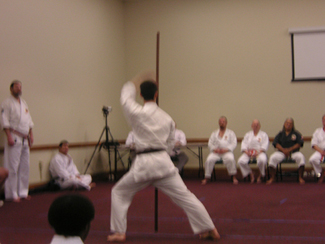 Mark opening Sakugawa no Kon Sho.



Suzi opening Sochin, and Randy in Seienchin.








December 2006 Seminar with Jarret Cooper of the San Fancisco Kaikan Dojo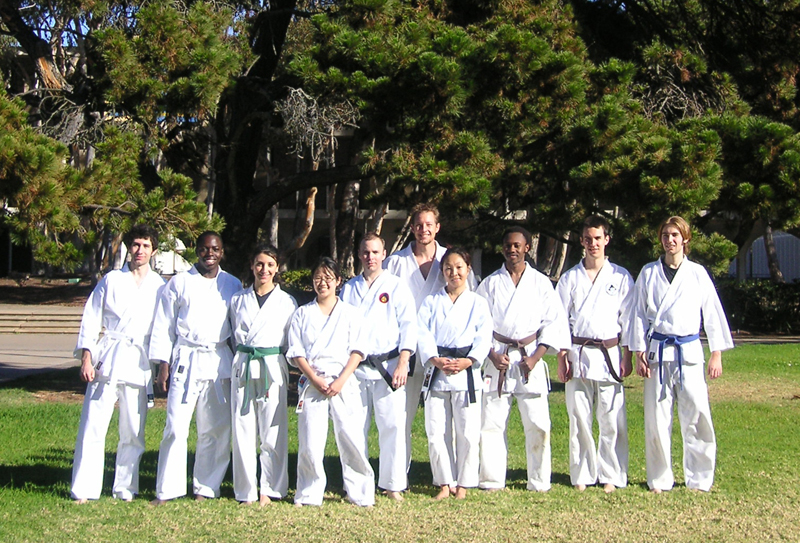 L to R: Max, Rakim, Flavia, Eveline, Jarret, Randy, Suzi, Felix, Mark, Gabirel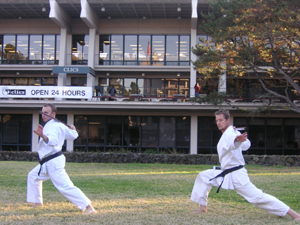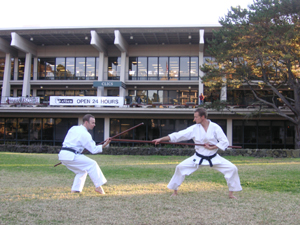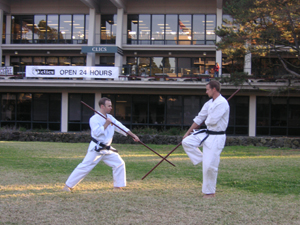 Jarret and Randy working Jigen no Kon and kumi bo.






June 2006 Slemer, TN Seminar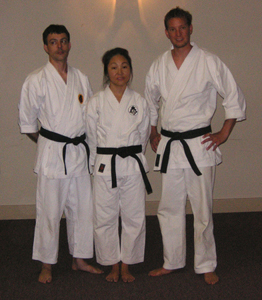 Suzi and Randy with Cauley Kyoshi, and Suzi and Randy with Dr. Cahoon Sensei






April 2006 "Video Shiai"
Robert, 8th-kyu: Taikyoku Sandan
Flavia, 7th-kyu: Heian Nidan
Gabriel, 7th-kyu: Heian Shodan
Stephanie, 7th-kyu: Heian Nidan
Marissa, 6th-kyu: Naihanshi Chodan (TangSooDo)
Gracie En-hui, 6th-kyu: Heian Yondan
Felix, 4th-kyu: Tekki Nidan Shuji no Kon Sho
Mark, 3rd-kyu: Tekki Nidan Shuji no Kon Sho
Vanessa, 3rd-kyu: Tekki Sandan Shuji no Kon Sho
Suzi, 1st-kyu: Kanku Dai Sakugawa no Kon
Randy, Nidan: Seienchin Noheiji no Kon






L to R: Stephanie, Robert, Flavia, Marissa, Gabirel, Randy, Felix, Suzi, Mark, Gracie, Vanessa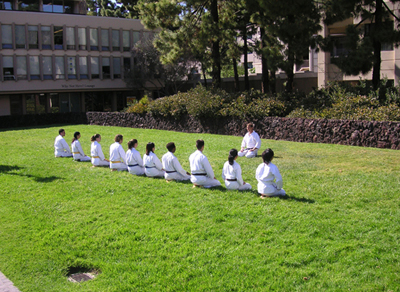 April 2005 Seminar with Jarret Cooper of the San Fancisco Kaikan Dojo

L to R: Randy, Suzi, Xiaoou, Vanessa, Felix, Serena, Mark, Ines, James, Jarret (not pictured: Jonathan & Brandy)
Spring 2005 essay by Felix on the practice of karatedo
Winter quarter 2004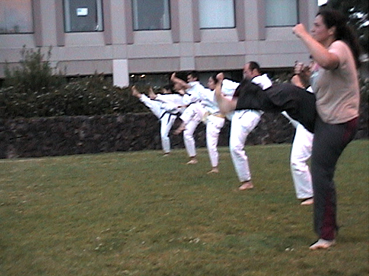 Kihon waza: ago geri (mae geri keage jodan)
(From senior: Suzi, Mark, Vanessa, Miguel, Marvin, Brandy)

Kihon waza: uchi uke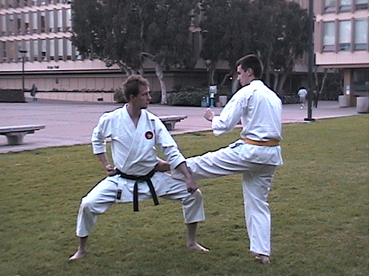 Gedan barai (Randy Brooks) / mae geri kekomi gedan (Mark Leo)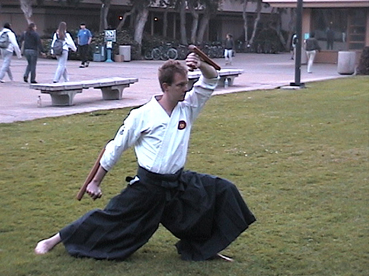 Hamahiga no Tonfa kata


Kotegaeshi (Nage is Suzi Brooks)